The perimeter of the Regional Natural Park of the Serre includes a geographical area of more than 17,700 ha and covers the territory of 26 municipalities in the provinces of Vibo Valentia, Catanzaro and Reggio Calabria.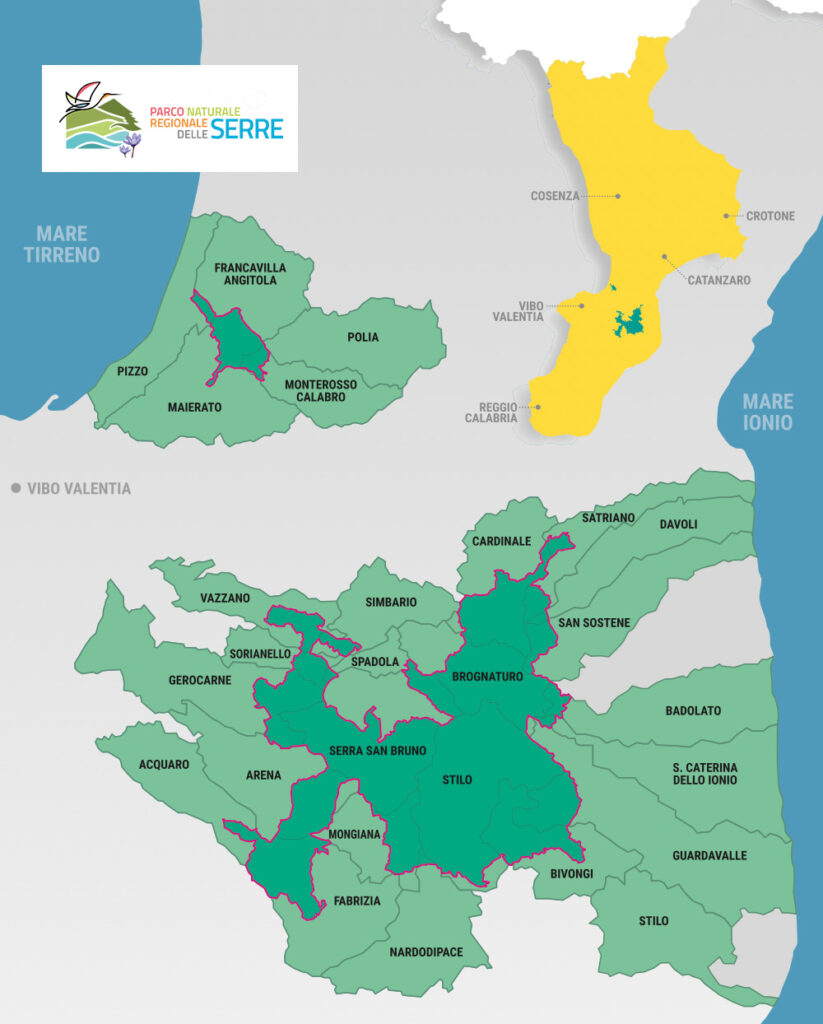 The province of Vibo Valentia is the most represented within the Park with over 10067 ha and 17 municipalities: Acquaro, Arena, Brognaturo, Fabrizia, Francavilla Angitola, Gerocarne, Maierato, Mongiana, Monterosso Calabro, Nardodipace, Pizzo, Pizzoni, Polia, Serra San Bruno, Simbario, Sorianello and Spadola. The province of Reggio Calabria, on the other hand, extends within the Park for about 5074 ha of territory with the municipalities of Bivongi and Stilo.
Lastly, the province of Catanzaro contributes about 2559 hectares of territory, covering seven municipalities: Badolato, Cardinale, Davoli, Guardavalle, San Sostene, Santa Caterina dello Ionio and Satriano.